As we have seen over the last few weeks, Xiaomi is taking an intense pace in the development of MIUI 10 , the proprietary interface of the company running on Android. After releasing the stable version of the interface for some handsets in China last 30 , the company began testing a new emergency feature.
The new feature, which is currently only available in the developer-oriented interface ROM, allows users to send help information to a predefined emergency contact by pressing the on / off button 5 times in a short period of time.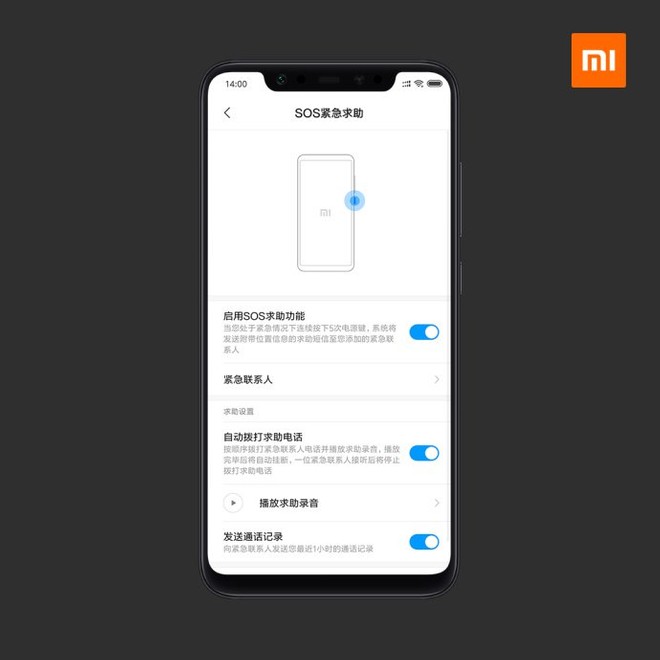 Designed to be globally accessible to all branded handsets with the latest version of the interface, for now, the new feature is only available in China and can only be used on 5 smartphones: Xiaomi Mi 8 , Mi MIX 2 , Mi 6 , Mi 5 and Redmi Note 4X – provided, as mentioned, these are running the version aimed at developers.
To configure the new feature, which can be seen in the above representation, simply go to the device settings, access the SOS option and enter the " emergency help " menu . It is worth noting that this path may not be the same in a global version, including with respect to names.
So what did you think of the new feature? Tell us in the comments.
The Xiaomi Mi 8 is not yet available in Brazilian stores. To be notified when it arrives click here .

The Xiaomi Mi Mix 2 is available at Americanas for R $ 2,569 . The cost-benefit is average but this is the best model in this price range .
The Xiaomi Mi 6 is available at Casas Bahia for R $ 2,399 . Cost-effective is average and there are 4 best models .

The Xiaomi Redmi Note 4X is not yet available in Brazilian stores. To be notified when it arrives click here .

The Xiaomi Mi 5 is not yet available in Brazilian stores. To be notified when it arrives click here