The Nokia 9 is one of the most anticipated smartphones by the end of 2018. The flagship of the HMD Global company has already appeared in rumors in a number of other situations, all of which point to one thing: it may have five rear cameras . We know very little about the device, and nothing has been seen about his supposed images until now. A new picture indicates that, if confirmed, the previous rumors were right.
Assuming that the device shown in the picture is really the Nokia 9, it is possible to say that the next top-of-the-line device of the Finnish brand will have one of the most original visuals of the last years. That's because we see that his back counts with nothing more, no less than six holes. Thus, there is the possibility of being, as already leaked before , five cameras allied to an LED flash.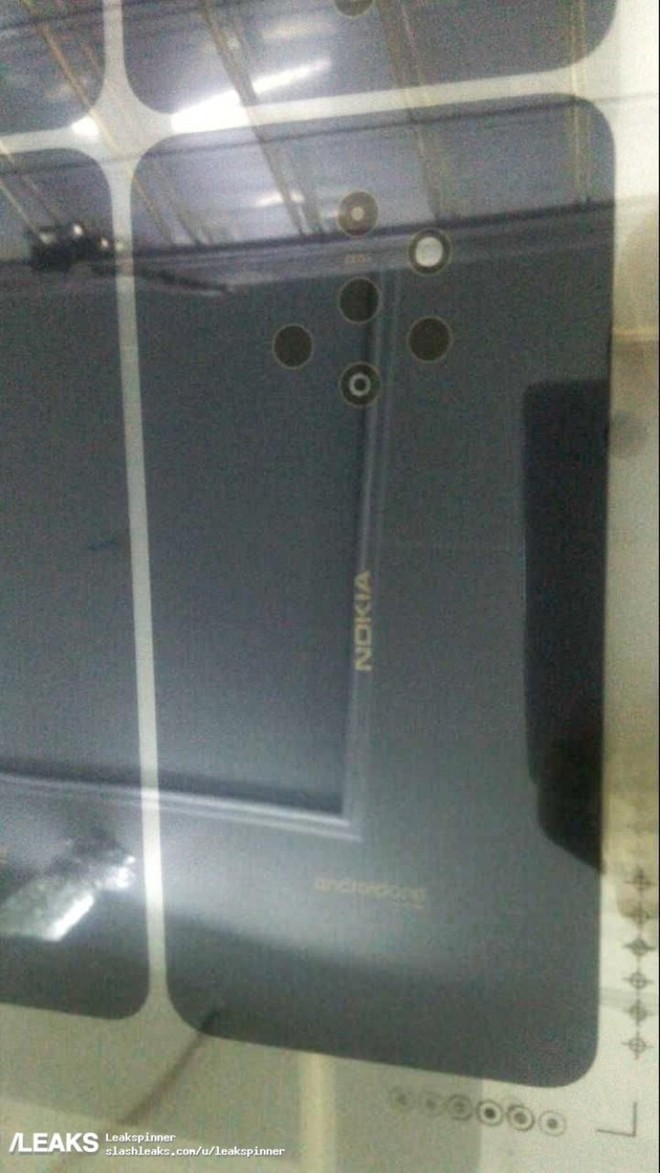 The design of the device seems to make use of a common rear window. The Android One brand is again present, indicating the existence of this version of the software, as already happens in other devices of the brand, but with the difference that here may be the Android 9 Pie. Secondly, there is a position for the biometric reader in the rear, showing that the company can put one under the screen of Nokia 9.
However, it is good to be cautious. The quality of the image in question is very poor and may have been made by fans who know how to use Photoshop. On the other hand, it coincides with previous leaks , and the original source, who published the photo, erased it. This may reinforce some truth in this rendering. Anyway, we'll have to wait for more information until such a long awaited release takes place.