As we all know, Samsung often launches a series of devices in a short period of time. Recently we have seen the arrival of the Galaxy Note 9 , Galaxy J2 Core and we have also started talking about a possible announcement of the long-awaited Galaxy F , the world's first foldable smartphone.
Now, while much of the public is eyeing the rumors of the Galaxy F and S10 , Samsung has achieved two major approvals for yet another device. This is a supposed Galaxy View 2 that has been certified Bluetooth and Wi-Fi.
Identified with the SM-T927A numbering, the apparatus had no technical specification revealed. The only information available is that it runs Android 8.0 Oreo and has Bluetooth 5 connectivity.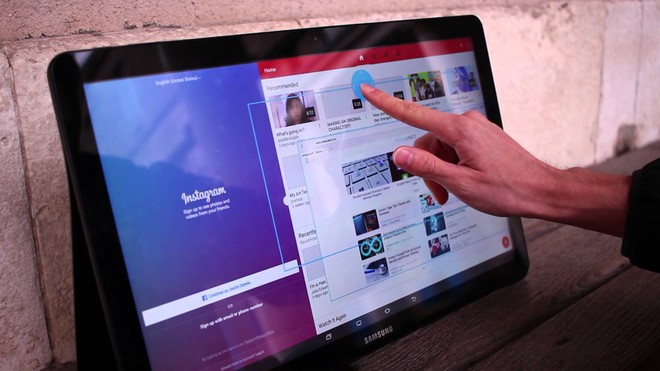 However, even without any new information, some previous rumors already bring us some important specifications that Samsung should embark on this tablet. Starting with the screen, it should have a 17.5-inch display and rely on USB-C port.
In addition, the processor will be an Exynos manufactured by Samsung itself and without definite numbering. The amount of RAM should be 3 GB, and Galaxy View 2 should support Samsung Dex and a stylus.
For now, the South Korean giant has not yet commented on the rumors about the new generation of its tablet. Because of this, we must wait a little longer to get some official positioning by the company.