Samsung has been working on a foldable smartphone for at least five years. He is very close to having an official revelation, considering all this time. That's because the amount of comments and leaks about it has never been so great. Several times have been said information about the device, which has had several different names , such as Galaxy X, when it is currently known by the name of Galaxy F.
Even if Samsung insists on having an official stance, saying that the launch of the future model of the South Korean manufacturer's folding model has not yet been confirmed, we see several times people related to the brand, such as executive DJ Koh, citing the model. Speaking of him, he recently said a few words indicating that the launch of the device would be near . The point is that Koh may have been misinterpreted, and the Galaxy F (name not confirmed) will not have a proper presentation in November.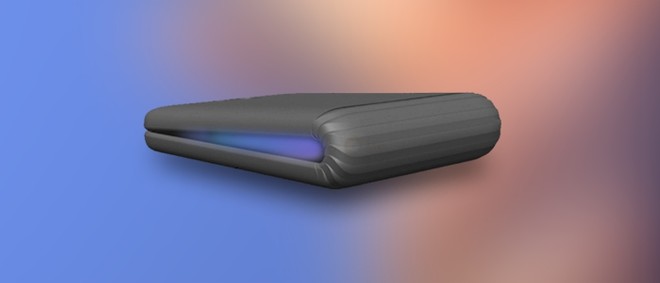 Instead, clues show that, in fact, Samsung will only have more to say about it in that period, as some details on the technical specifications. This seems a little bumpy, implying that the brand does not know what to do with the finished device. This may be because no one has a model like this, and South Korea wants to be the first, but also needs to know if there is demand for this type of product, which should be very expensive.
Anyway, with the passage of time, more and more details about the Galaxy F should emerge. For now, we know that the foldable product should have a screen of 4.6 inches when used as a traditional device, and 7.3 inches when opened. We can only wait for the product to be officially released or for details to be revealed by Samsung.