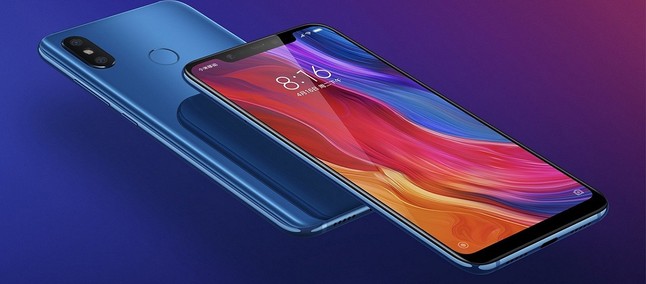 Xiaomi always launches a variety of smartphones to a single line. Mi 8, originally launched in April, is made up of three devices: the Mi 8 Explorer Edition , the traditional Mi 8 , and the Mi 8 SE , which is a cheaper version of the uses Snapdragon 710 as a processor. Last week, more rumors surfaced, talking about two new handsets in the series.
These devices would be the Mi 8 Screen Fingerprint Edition and Mi 8 Youth , which was later said to be called Mi 8X . Mi 8 Youth has recently taken a look at a leaked photo indicating that there should be gradient color , similar to what Huawei does on the P20 Pro . Then, the manufacturer has set the date for the product launch, in a poster. Now, she reiterates the announcement of the device in a teaser, which also shows the final look of it. Check out:
We see that the rear does not remind much the other devices of the same family, having a more square design, with the double cameras arranged horizontally in the upper left corner, when in Mi 8 SE, for example, they are verticalized. It still has the rear window well straight, except at the edges, when they tend to have slight and slight curvature. In addition, the fingerprint reader is present.
The device can be made official with the Snapdragon 710 processor, as well as the brother Mi 8 SE, in options with 4 GB or 6 GB of RAM. In addition, rumors suggest that the price of it will be reduced, costing around $ 293, about 1189 reais, without taking into account national taxes. Anyway, to know more and confirm details of the smartphone, it is necessary to wait for September 19, when it will be announced.