Google is preparing to launch its new smartphones for the coming weeks, in the case of Pixel 3 and Pixel 3 XL . They have been leaking steadily lately, especially the larger version, as it should be the first model of the company to rely on such a controversial notch. Without a date set for the official, he already had two unboxings and even a published review / review , showing almost everything from the device.
As if that were not enough, a person who had access to a prototype of the model simply ended up forgetting the phone in the seat of a driver of the application Lyft, competitor of Uber much used in the United States. The driver, of course, did not miss the opportunity and took some photos of the new product, and sent them to the Android Police website. Check out: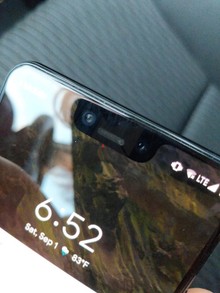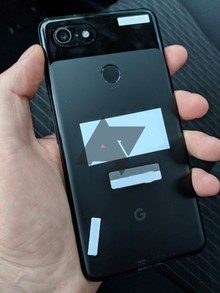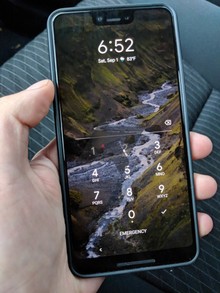 The person who sent the images to the site said they thought it was a Pixel 2 XL at first, but looking at the front and the big notch, quickly realized that it was really the new generation of the model . It has some patches on the back which are normal to identify test units that of course have been hidden by the website staff.
Possible technical specifications – Google Pixel 3 XL
Chipset: Qualcomm Snapdragon 845

GPU: Adreno 630

RAM: 4 GB

Screen: FullHD + 5.5 "with 18: 9 aspect ratio and 440 dpi density

Front camera: Dual 8 Megapixels, one of them with aperture variable between f / 1.8 and f / 2.2

Battery: 3430 mAh

Operating system: Android 9.0 Foot
For those who do not like the notch, Google will also launch the traditional Pixel 3 without the notch . So it gives the option for the person to decide whether they want a smartphone with a 5.5-inch display with the cutout, or a 6.7-inch with the cutout. Anyway, their release has no set date, but should occur between October 4 and 9 . Until then, a lot must be said about the device.